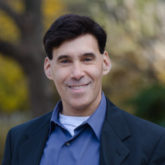 Todd Pressman, Ph.D. is an international presenter, psychologist and author.  He is the founder and director of Logos Wellness Center and Pressman and Associates Life Counseling Center, dedicated to helping people design lives of meaning, purpose and fulfillment.  His studies under some of the world's leaders in the Consciousness movement, as well as the personal grooming he received from a father whose teachers were students of Sigmund Freud, prepared the way for the discovery of the holistic principles he espouses.  His work with Olympic athletes and high performing CEOs has further honed his understanding of the secrets of excellence and the path to fulfillment.
In 1982, he traveled around the world to study the great Wisdom traditions, spending time with a Zen master in the monastery of Kyoto; exchanging with a Zoroastrian high priest outside the Fire Temple of Mumbai; witnessing authentic fire walking and other fakir ceremonies in the jungles of Sri Lanka and Bali; and staying with a Jain family whose reverence for life had them put out sugar each night to feed the ants.  These experiences provided a cross-cultural perspective of the extraordinary capacities of the mind and spirit, a perspective that informs and enriches Dr. Pressman's work to this day,
In high demand as an international seminar leader and lecturer, he has presented at the prestigious Council Grove Conference (sponsored by the Menninger Foundation), the annual conference of the American Counseling Association, the International Society for the Systems Sciences, the International Conference on Holistic Medicine and Nursing (keynote speaker and chair),  the Annual Conference of the Society for Humanistic Psychology, the Association for Humanistic Psychology, the Omega Institute, the New York Open Center, the Tri-Quarter Gathering of Friends (keynote) and many others.  Having spoken at many of the major U.S. conferences on "A Course in Miracles", he is recognized as one of the foremost authorities in that field.  Numerous journal publications, including articles in the highly regarded "Journal of Humanistic Psychology" and "Common Ground Magazine", as well as two newspaper columns and multiple radio and television appearances, have demonstrated Pressman's success as a proponent of the best of the new thinking in psychology and wellness.  His book entitled "Radical Joy: Awakening Your Potential for True Fulfillment" has also received wide acclaim.
He earned his doctorate in psychology from the Saybrook Institute and an undergraduate degree from the University of Pennsylvania.  Pressman's own intensive personal search, including an internship in Gestalt therapy at the Esalen Institute and training under Stanislav Grof in the Spiritual Emergency Network program, complement his more traditional background. Dr. Pressman's professional affiliations have included membership in the American Psychological Association, American Counseling Association and the Greater Philadelphia Society for Clinical Hypnosis.  He has served on the Speakers' Bureau of the American Heart Association, the President's Council for Physical Fitness and Sports, and was a member of the Board of Directors for Horizon House, a national program in psychosocial rehabilitation for those who suffer from developmental disabilities.  In 1986, he received the Distinguish
David Van Nuys, PhD
Creator/Host of Shrink Rap Radio