#462 – Carl Jung and Erich Neumann with Jungian Analyst Nancy Furlotti PhD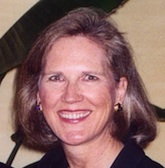 Nancy Swift Furlotti, Ph.D. is a Jungian Analyst in Los Angeles and Santa Barbara, California. She is a past President of the C.G. Jung Institute of Los Angeles. Dr. Swift Furlotti trained at the Los Angeles Institute while also participating in the von Franz Centre for Depth Psychology in Switzerland. She is a faculty member of the C. G. Jung Institute of Colorado and the Inter-Regional Society of Jungian Analysts, and teaches and lectures in the US and internationally. Her articles 'The Archetypal drama in Puccini's Madam Butterfly' and 'Tracing a Red Thread: Synchronicity and Jung's Red Book' have recently been published in Psychological Perspectives. She also has a chapter, 'Angels and Idols: Los Angeles, A City of Contrasts' in Tom Singer's (ed.) book, Psyche and the City: A Soul's Guide to the Modern Metropolis. Her recent book edited with Dr. Erel Shalit is titled, The Dream and its Amplification. Her article on the Jung-Neumann correspondence is included in the soon to be published book, Turbulent Times, Creative Minds: Erich Neumann and C. G Jung in Relationship.

Dr. Swift Furlotti has a deep interest in exploring the manifestations of the psyche through dreams and myths, with a specific focus on the dark emanations from the psyche. A current focus of research is on Mesoamerican mythology. Her dissertation titled, A Jungian Psychological Amplification of the Popol Vuh, the Quiché Maya Creation Myth, will be published in 2017. Her interest in exploring symbols and deepening her understanding of Jung, have landed her on two foundations: The Philemon Foundation, where she is a founding board member and served as co-President, and ARAS (Archive for Research in Archetypal Symbolism). She is, also, vice-President of the Kairos Film Foundation that oversees the Remembering Jung Video Series, 30 interviews with Jungian analysts, and the films, A Matter of Heart and The World Within, and continues to disseminate Jungian ideas through film. Dr. Swift Furlotti established the Carl Jung Professorial Endowment in Analytical Psychology at the Semel Institute for Neuroscience and Human Behavior at UCLA. She is also a board member of the Foundation for Anthropological Research & Environmental Studies (FARES) and is delighted to now be a member of the board of Pacifica Graduate Institute.
David Van Nuys, PhD
Creator/Host of Shrink Rap Radio