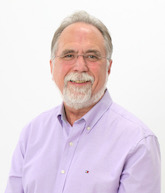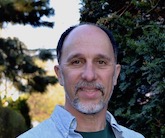 Kevin Polk did his dissertation in the area of information-processing psychology. He earned a Ph.D. in Clinical Psychology. For thirty years he worked primarily with veterans struggling with trauma memories. In 2005 he began to learn about Acceptance and Commitment Therapy (ACT) and in 2009 he developed a simplification called the ACT Matrix. Two books about the ACT Matrix followed. Kevin is now semi-retired and works with Phil Tenaglia producing The ART of Being with the ACT Matrix podcast and offering a certification course in the ACT Matrix.
He can be reached at https://www.theactmatrixacademy.com/
Phil Tenaglia, M.A. is a licensed psychologist and school psychologist with over 35 years of experience working collaboratively with teachers and at-risk students in regular and special education classrooms, k-12. He specializes in consultation, counseling, and social-emotional program development. Phil is also a certified nonviolent crisis expert through the Crisis Prevention Institute.
Phil is also long time family therapist, helping individuals families, children, and adolescents who present with life challenges and stressors.
In 2016, Phil was named the school psychologist of the year by the New Jersey Association of School Psychologists for his innovative work in schools.
In 2017, Phil founded Evolving Solutions to deliver services, in-person workshops, and online training to schools and professional organizations. He is a long-time practitioner of Acceptance and Commitment Therapy and Training (ACT). He developed the ACT Matrix approach to social-emotional learning, educational team building, and workplace interventions through his training and work with Dr. Kevin Polk, the creator of the Matrix. Phil is the chapter author of "Promoting Psychological Flexibility in Education" in the first ACT Matrix book published by New Harbinger in 2014. He is a certified ACT Matrix Coach and Trainer.
Dr. Polk and Phil conduct the ACT Matrix Certification course through the ACT Matrix Academy. They also host a "The Art of Being with the ACT Matrix" podcast where the invite their guests to share their art of being.
Links:
philtenaglia@evolvingsolutions.co
David Van Nuys, PhD
Creator/Host of Shrink Rap Radio