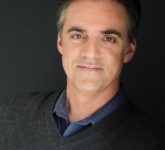 Jason Smith is a Jungian analyst based in the beautiful Cape Ann region north of Boston, Massachusetts.
Jason began his training as a psychotherapist at Pacifica Graduate Institute where he received a Master's degree in Counseling Psychology with an emphasis in Depth Psychology in 2001. After relocating to Massachusetts, Jason began his psychoanalytic training at the C.G. Jung Institute-Boston where he earned his Diploma in Analytical Psychology.
In his 20 years of clinical experience, Jason has worked in many settings. He has facilitated dream groups and taught classes and workshops on dream interpretation; He has run a support group for hospice workers; He has led career counseling groups and offered individual career counseling from a Jungian perspective; and has provided mental health and substance abuse counseling at a community mental health clinic in Gloucester, MA. Jason is a past president of the C.G. Jung Institute-Boston (now the C.G. Jung Institute of New England), where he continues to serve as a training analyst and a faculty member in the analytic training program.
Currently, Jason has a private practice in Manchester-by-the-Sea, MA, where he lives with his family. He is the creator and host of the podcast, Digital Jung: The Symbolic Life in a Technological Age and the author of Religious but Not Religious: Living a Symbolic Life, published by Chiron Publications.
Sign up for 10% off of Shrink Rap Radio CE credits at the Zur Institute
Click here content
David Van Nuys, PhD
Host: Shrink Rap Radio