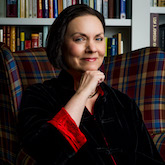 Gillian Isaacs Russell, Ph.D. is a UK-trained psychoanalyst and psychotherapist. Her book, Screen Relations: The Limits of Computer-Mediated Psychoanalysis and Psychotherapy, was published by Karnac Books in 2015. Lecturer, author, consultant and researcher, Dr. Russell speaks and teaches internationally on technology and its impact on intimate human relationships, particularly psychotherapeutic treatment.
She is a member of the British Psychoanalytic Council and the British Psychotherapy Foundation and has been in private practice since 1988. She has served on the Editorial Board, as Book Reviews Editor, and currently on the Reviewing Panel for the British Journal for Psychotherapy. In the USA, she has been a supervisor, training analyst/therapist, and member of the teaching faculty for candidates at the China American Psychoanalytic Alliance. She is guest editor for a special Psychoanalysis and Technology issue of Psychoanalytic Perspectives. Dr. Russell currently lives in Boulder, Colorado. You can learn more about her at http://www.drisaacsrussell.com.
Get A 10% discount on all courses below PLUS ANY COURSES OR PRIVATE PRACTICE MATERIALS (WHETHER BY ME OR NOT) offered through the Zur Institute using the discount code: DRDAVE88
Click here for the content.  Click here for 3-min video preview!
David Van Nuys, PhD
Creator/Host of Shrink Rap Radio