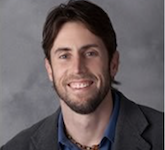 Niall Geoghegan, Psy.D. is a Certified Advanced Practitioner of Coherence Therapy.   He collaborated closely with Bruce Ecker on creating the Coherence Psychology Institute's Training and Certification Program prior to 2015.  He was a contributing author to the groundbreaking book "Unlocking the Emotional Brain" (Routledge, 2012) on Coherence Therapy and Memory Reconsolidation.   
 Dr. Geoghegan is now head of development of the Experiential Psychotherapy Institute.  Its mission is to educate practitioners on the theory and techniques of a family of related experiential therapies.  He is editor-in-chief of its website, www.experiential-psychotherapies.com, which presents video tutorials on IFS, AEDP, Coherence Therapy, ISTDP, Brainspotting, Hakomi, Process Work, Focusing, EMDR, Coherent Narrative Therapy, Emotion Focused Therapy, Somatic Experiencing and more.  
 Dr. Geoghegan is in private practice in Berkeley, CA.  He received his Doctorate in Clinical Psychology from the Wright Institute in Berkeley in 2005 and has been a student of the Ridhwan School of Spiritual Development since 2001.
Click here to view his 4-part YouTube series on Coherence Therapy
Sign up for 10% off of Shrink Rap Radio CE credits at the Zur Institute
Click here content
David Van Nuys, PhD
Host: Shrink Rap Radio