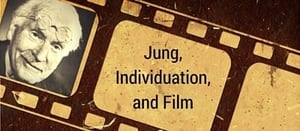 Ever since I met Dr. Glen Slater in 2008, I have known him to be a particularly passionate and knowledgeable advocate of film. I often see his film reviews in Jungian and depth publications, and his background in clinical psychology and religious studies—along with his interest in technology and culture—make his commentary especially valuable.
In a recent interview, Glen and I sat down together for an intriguing depth discussion on Jung, individuation, and film, the topic of Glen's FREE upcoming public salon on February 19, 2016 at Pacific Graduate Institute in Santa Barbara, CA.
To begin, Dr. Slater notes, while we can think of individuation as coming to one's deep self or unique character, it's also the place where one comes to contribute to the larger human story. The individuation process is both deeply personal but also transpersonal; both universal and archetypal.
At any given time in a specific culture, individuation is about finding a deep relationship with those energies that are coming up from the collective psyche. Jung believed that "no one can individuate on a mountaintop," Glen reminded me. Therefore, at the same time you are growing into your own genius, you are also finding where your own life resonates with what is emerging collectively.
Since we need models and mirrors, films are a key place we go today for myth. Films provide a wonderful arena where we can see characters going through the process of individuation—not only experiencing change and transformation, but also finding a deeper understanding of who they really are. As Joseph Campbell pointed out in The Hero's Journey, there is often initially a refusal of the call, but eventually archetypal forces align to draw the character in to their deeper destiny, Glen states. While a character may initially be uncertain in the journey to individuation, more often that not, they reach a point where an event occurs that seems to spark the idea that they need to serve.
In our culture...(Click here to read the full post and get the link to listen to the 28-minute audio interview with Glen)