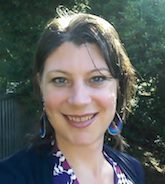 Raelle Kaia is a mental health counselor currently practicing as an outpatient therapist and crisis response therapist at Jackson County Mental Health in Medford, Oregon. She completed her clinical training in the Master of Clinical Mental Health Counseling Program at Southern Oregon University, and has also studied at the University of Idaho, where she earned a Juris Doctorate with an undergraduate degree in Philosophy. Ms. Kaia became a member of the Oregon Bar in 2007, but found herself called away from the legal profession soon thereafter, enlisting as a Peace Corps Volunteer in the African nation of Malawi in 2009, followed by a stint as an English Teacher in Beijing, China in 2012.
In her early days as a philosophy student, Raelle began developing an approach to life and learning called Creative Philosophy, which integrates philosophical inquiry with spirituality, psyche, and artistic expression. This path led to her development as a songwriter, author, and counselor, and awareness of her transgender identity, leading to a mid-life gender transition in 2016.
She published her first books, The Pandastan Trilogy, in 2014-2015, a series of contemporary fantasy novels that address the current planetary crisis of ecology, technology, and spirit, and maintains a home for her ongoing creative work at pandastan.com.
David Van Nuys, PhD
Creator/Host of Shrink Rap Radio