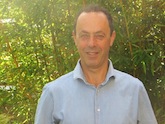 Tim Read, MD is a medical doctor, psychiatrist and psychotherapist based in London. He was Consultant Psychiatrist at the Royal London Hospital for 20 years leading the Emergency Liaison service and the Crisis Intervention Service. He has trained in psychoanalytic therapy (IGA) and in transpersonal therapy (GTT) with Stanislav Grof. He is a co-founder of the Institute of Transpersonal and Archetypal Studies (ITAS) and a certified facilitator of Holotropic Breathwork. Tim is co-founder of Muswell Hill Press and his book Walking Shadows: Archetype and Psyche in Crisis and Growth was published in 2014.


Get A 10% discount on all my courses  through the Zur Institute using the discount code: DRDAVE88
Click here for the content.                 Click here to see video clip from the interview!
David Van Nuys, PhD
Creator/Host of Shrink Rap Radio