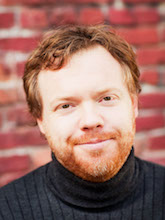 Tony Rousmaniere, PsyD, is Clinical Faculty at the University of Washington in Seattle, where he also has a psychotherapy private practice. He is the author of the forthcoming book Deliberate Practice for Psychotherapists: A Guide to Improving Clinical Effectiveness (Taylor & Francis), and editor of the forthcoming edited volume The Cycle of Expertise: Using Deliberate Practice in Supervision, Training, and Independent Practice (with co-editors Rodney Goodyear, Scott Miller, and Bruce Wampold; Wiley Press). Dr. Rousmaniere provides clinical training and supervision to therapists around the world, with an emphasis on using deliberate practice to improve the effectiveness of clinical skill development. He is also editor of Using Technology for Clinical Supervision: A Practical Handbook (ACA Press).
Get A 10% discount on all courses below PLUS ANY COURSES OR PRIVATE PRACTICE MATERIALS (WHETHER BY ME OR NOT) offered through the Zur Institute using the discount code: DRDAVE88
Click here for the content.                      Click here for video preview!
David Van Nuys, PhD
Creator/Host of Shrink Rap Radio