Check out a new interview and blogpost from Bonnie Bright: "Encountering Sabina Spielrein: Forging Paths To & Through Powerful Women in Depth Psychology" with Angela Sells, who is teaching on the topic this Fall at Meridian University!
Thanks, Angela, for a fascinating conversation!
In 2011, Sabina Spielrein became something of a household name due to the debut of a mainstream film called A Dangerous Method, starring well-known actors including Michael Fassbender, Keira Knightley, and Viggo Mortensen. The film purported to tell the story of Sabina Spielrein, a young woman psychiatric patient and acquaintance of the infamous doctors Carl Jung and Sigmund Freud, pioneers of the modern psychoanalytical and depth psychology movements.
When Angela Sells, who earned her degree in mythological studies at Pacifica Graduate Institute, first heard of Spielrein in a class at Pacifica, something about Sabina captured her imagination. She began to research Spielrein's life and work, quickly discovering that Spielrein was a young Russian woman from a well-to-do Jewish family who was institutionalized for psychological distress when she met Jung at age 19. Spielrein's sister had died at a young age when Sabina was just 15 years old, initiating a profound crisis of faith and much psychological distress. Sabina ultimately was diagnosed with hysteria, leading to her extended stay at the clinic where Jung treated her as an inpatient for an 8-month period of time, and then as an outpatient for a number of years afterward. During that time, Jung engaged in a romantic relationship with Spielrein, a controversial affair that followed both of them throughout their lives, but which affected Spielrein, who entered the affair when she was just nineteen, quite dramatically on both personal and professional levels.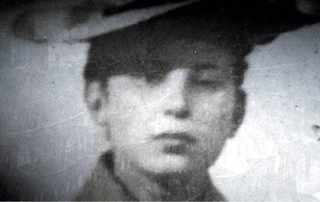 While some of these details correlate with the narrative provided by the film, A Dangerous Method, Sells notes, the story is not only highly fictionalized, it unfortunately amplifies and proliferates the stigma that has followed Sabina Spielrein into the current century. For Sells, who was led to study Spielrein's personal journals in some detail and has formed her own carefully researched opinions about the psychological wounding that occurred to Spielrein as a result of the affair, the topic of contention is primarily about how Spielrein has been represented in modern scholarship. Much has been made of "just eight months in the life of a teenager" who had an affair with Jung, but, as Sells points out, history has effectively reduced the memory of Sabina Spielrein to that of a teenage girl in treatment who notoriously had a relationship with Jung—when, in reality, she went on to complete her doctorate and to become a brilliant Freudian analyst who made great contributions to the field.
In fact, Spielrein became friends and later colleagues with Freud and was the second female member of the Vienna society of Freudian analysts, where she presented her research. She also became one of the first—if not the first—child psychoanalyst. in 1912, Spielrein originated the idea of the death instinct, a concept which Freud himself took up in 1920. Though the two had different takes on the idea, Freud did reference her work in his own research. Spielrein's work was often overshadowed, though, in spite of the fact that she had profound ideas as an analyst in her own right, Sells maintains. Among those contributions, Spielrein worked in some depth with the idea of "union," and what it means both psychologically and mythologically, and reflected upon what our own impulses and instincts are regarding union and the innate desire to want to dissolve into what she referred to as the sublime.
It's a detriment to Spielrein's reputation to maintain such focus on her very youthful relationship with Jung when there's so much more to her as a woman and a psychologist...
CLICK HERE To read the full post and get the link to the audio interview on Pacifica Post