In this latest interview from Depth Alliance founder, Bonnie Bright, PhD, Dr. Jean Houston makes a passionate call for us to each "elect ourselves" and to "become party to all our parts." There couldn't be a more compelling and poignant call at this critical time in our world....
Jean Houston is almost legendary in popular culture for her passionate engagement, poetic rhetoric, and her poignant appeal for transformation and belief in what she calls "the possible human," also the title of one her nearly 30 books.
One of her many current projects is the collaboration and production of a play which will be previewed at Pacifica Graduate Institute on March 4. "Tonight in Dreamland," a "serious comedy" as Houston refers to it, was written with Cheri Steinkellner, an award-winning writer and producer of a multitude of plays and TV shows (including the hit series, Cheers), and who is also currently a student in the Engaged Humanities and the Creative Life program at Pacifica.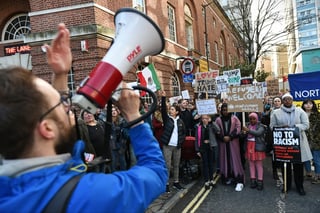 Having just returned from the "Sister Giant" conference in Washington D.C., where presented alongside Bernie Sanders, Marianne Williamson, Thom Hartmann, and Robert Thurman (among others), Houston's passions were clearly stirred when she sat down to speak with me.
That conference, also streamed live around the world, explored the intersection of spirituality and politics—a befitting arena for Houston's long track record of advocating and fostering leadership and personal and social transformation. We are powerfully connected, she asserts, because we don't just live in the universe; the universe also lives in us. We are called now, more than ever before, to use the incredible powers that exist in us, tapping into powers that we have rarely collectively been required to use... (Read the full post or access the audio interview)